Have An Idea For a Custom Piece?
We would love to help you bring it to life. Browse this page for information on our services, a look at our past work, and to get in contact with Ivystone Studio, your local Pennsylvania Art Gallery!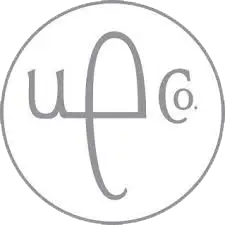 The Urban Electric Co.
We are an authorized dealer of Th Urban Electric Co.'s products.
At Ivystone Studio, your local glass artist in Chester County, PA, we sell hand blown glass that makes for the perfect gift for yourself or a loved one. We specialize in quartz crystal and borosilicate blown glass products that are perfect for every occasion. Each item is custom-crafted to match the style and taste of anyone with an eye for blown glass art.
Stop by Ivystone Studio to pick out handmade glassware that helps support local artists and adds more personality to your at-home dining and decor. We have glassware that's perfect for every drink. From decanters to bourbon glasses, chicken beakers, and wine stoppers — we make it all.
We also welcome custom commissions. If you have an idea of something unique you want, we can help bring your vision to life. Take a look at our project flow chart before you get in contact with us at the art studio. From there, we can get started on your piece.
Purchase Hand Blown Glass from Ivystone Studio
If you have an appreciation for glass blowing and want some new stemware or other beautiful additions to your home, we have exactly what you need. From custom bottles to the uncommon rose quartz, we have it all. Every artist hand makes each custom piece to give it the unique personality its new owner will enjoy.
Purchase your new favorite piece from Ivystone Studio, the best Chester County glassblowing studio.
Custom Fabricated Designs for the Liquor Industry
We cater to anything from limited run production to high volume bottle production as well as one-off custom bottles for that special client.
Our Hand Blown Glass Products
As a Chester County glassblowing store, we're proud of the versatility our local artists offer. We even provide professional silent manufacturing and large or small bottle production runs. Not to mention, we are also an authorized dealer for Skutt Kilns.
You can find a variety of these blown glass art products in our inventory:
Quartz crystal stemware
Decanters
Wine bottles and aerators
Custom engraved glasses
Water infusers
Chicken beakers
UV reactive glass
Sapphire and ruby
Customer engraving and etching
Customer fabricating
Silent manufacturing
Our Glass Blowing Collections
When browsing through our blown glass products, you can find what you're looking for by filtering through the available artists and collections. Stop searching for "glass blowing near me" and check out what we have to offer at Ivystone Studio. 
Our collections feature pre-made or custom pieces that customers looking for unique, handcrafted glassware, bottles, and other drinkware will appreciate. In addition to stemware and bottles, we also make bespoke lighting and custom manufacturing for lighting companies.
Custom Woodcraft
The home decorating process is an exciting time that allows us to express ourselves through different types of furniture. A great way to nail the look we're going for is through custom woodworking.
Ivystone Studio, a local art gallery and woodworking shop in Downingtown, PA builds and sells unique pieces of wood furniture, such as a farmhouse dining table, to give your home, office or personal space a look that can't be replicated.
Excellent Artistry
If you've just moved into a new home or simply want to spruce up your area, custom woodcraft offers a few benefits over buying pre-made furniture from the shop..
For starters, each one of our pieces has unique characteristics that stand out from the average store bought furniture. We're an art studio that develops the following pieces of furniture for home or office use:
Rustic Dining Tables
Farmhouse Tables
Conference Tables
Contemporary Dining Tables
Solid wood coffee Tables
Accent Tables
Benches
Bar tops
Countertops
Desks
Shelving
Barnwood wood beams
Timber and Structural Beams
Reclaimed Wood Flooring
Accessories
Architectural Salvage
Spinning Walls
Mantles
Through our unique artistry, we guarantee you won't find a piece just like the creations of our skilled woodwork experts. All of our pieces can also be custom made to your liking.
Durable Custom Wood Furniture
At Ivystone Studio, our custom woodworking projects are completed using highly-sourced materials. We use high-quality wood including cherry, birch, walnut, oak, and other species from around the world. We are also proud to be an authorized dealer of Osmo Products.
Each custom wood furniture piece is made so it will last a lifetime and can even be passed down to future generations. We dedicate ourselves wholeheartedly to any project and are excited to bring client visions to life!
Highly Skilled Carpenters
A piece of custom wood furniture is only as great as the carpenter building it! At Ivystone Studio we take pride in our talented team of custom woodworking experts that bring client ideas to life. With us, you'll receive high-quality craftsmanship from a team of experienced professionals.
Don't settle for machine made items and add some character to your home. Our team of carpenters are highly skilled and can handle any project big or small. We work with clients, interior designers, and professional builders to make custom woodwork that will add value to your home.
Whether you need a modern farmhouse dining table or barnwood wood beams, give us a call.
Custom Woodcraft in Downingtown — Call Ivystone Studio Today!
During the custom woodcraft consultation process, we will keenly listen to your idea, make a simulation of the woodwork plan and give you a free quote. We always verify all measurements before we begin working on a project to avoid time and material wastage.
Contact us today to book a consultation. Our friendly staff will respond to your questions and help you get the services you need within the shortest time possible.
Let us build your farmhouse dining table or custom woodcraft piece in Downingtown, PA today!
Custom Metal Fabrication
While Ivystone Studio specializes in making 
custom glass blowing
 ideas come to life, we'll also take care of your custom metal fabrication needs and strive to match your vision to a tee.
When searching for metal fabricators near you, look no further than Ivystone Studio, located in Downingtown, PA. What sets us apart from regular metal fabricators is that we're geared to take care of projects that require more exact specifications with the help of our local artists. Whether that's a delicate metal decoration or something more complex as an architectural project, our custom metal fabrication is precisely what you're looking for.
Here are some custom metal architectural project ideas for your home or business, which we could happily do for you.
Exterior Steel Retail Signs
An excellently crafted, aesthetically pleasing, and cleanly designed exterior steel retail sign can be the difference between gaining a loyal customer for your business and losing them to a competitor next door. Luckily, the artists at Ivystone Studio can help.
Appearances matter and you want to make an excellent first impression. Whether you've just opened your brand new business or looking to update its looks, Ivystone Studio can gladly craft an excellent, inspiring design for you.
Table Bases & Legs
While it could be easy to cheap out and settle for basic, wooden table bases or legs, your space's overall aesthetic can be excellently complemented by incorporating steel versions into your tables' designs.
While cheaper options might be more economical at first glance, this might not be the case in the long run, as they're bound to require at least some maintenance and are susceptible to damage. Custom creations from local artists are the best way to go. 
Custom Architectural Projects
With our team of local artists who are experienced and passionate about their craft, everything is possible. So if you have an idea in mind for a larger architectural project and need custom metal fabrication, we're well-equipped to help. Here are a couple of suggestions that come to mind:
Whether it's a gorgeous piece of art you're looking for or need something practical to improve your space's functionality, you'll find a solution with Ivystone artists. 
Get a Quote Now!
When you need custom metal fabrication for any of your home or business needs, don't hesitate to contact us via email at ivystonestudio@gmail.com for a quote! We're ready to help your vision become a reality.
Repair for Scientific Appartus
The accuracy of scientific apparatus results highly depends on the condition of the apparatus. It is, therefore, crucial to have high-quality equipment and maintain it in excellent working condition. It is not always necessary to replace scientific equipment. You can fix the problem with lab glassware repairs.
Scientific glass repair needs a highly experienced technician to restore equipment to excellent working conditions. Scientific work must be highly reliable; if the equipment is broken or has the wrong readings, it could jeopardize your work. That's where we come in. Learn more about our scientific glass repair services in Chester County, PA.
We specialize in borosilicate & quartz crystal lab glassware repairs. We cater to universities, lab and research facilities, refineries and distilleries, and medical and cosmetic industries. Please contact us via email at ivystonestudio@gmail.com for a custom repair quote.
Why Opt for Repairs
While the first instinct when glass breaks would be to throw it away, it might not be the best option for some equipment. Scientific equipment is expensive, and sometimes throwing away the broken glass might not be a viable option. We can help you assess the damage level and see whether it is something fixable or if you need a new item. 
If the damage is not fatal, you might just need some minor repairs. With affordable services and great efficiency, your equipment will be back to work in no time. 
Some damage might require a new purchase, and repairs may not be enough. We perform a thorough assessment and are honest about what we can and can't do. This saves you from an unnecessary purchase where you could have used that money for a new apparatus for your lab.
What We Do
At Ivystone Studio, we handle borosilicate & quartz crystal lab glassware repairs, and our expert artists know exactly what they're doing. We ensure that your lab is working efficiently with high-quality lab glassware repairs. We have perfected the art of restoring broken glass through years of experience and a passion for precision in glassware.
Get a Quote for Scientific Glass Repair in Chester County
With all the workmanship and skill our technicians have gained over time, you can be sure to get the best results for your equipment. Additionally, we have excellent rates to ensure you do not spend more than you should. We can guarantee our services are prompt, effective, and all at a fair rate.
Before you throw out that glass cylinder, reach out to us and see what we recommend. Our team will be happy to work on your lab equipment and help you work with accurate and reliable scientific apparatus. Call us today and get a quote.
Quartz Crystal Products
At Ivystone Studio, we pride ourselves on not only mastering the art of working with various types of glass but also delving into the extraordinary realm of true quartz crystal, not the regular industry standard of lead quartz crystal or a form of soft glass that is referred to as crystal. Our quartz crystal is true, 0 coefficient of expansion quartz. Our commitment to precision and innovation allows us to seamlessly blend traditional glass work with the unique properties of quartz crystal, offering our clients unparalleled craftsmanship and a diverse range of solutions.
Lighting Design and Fabrication
We are the masters of the art of illumination, working with borosilicate, quartz crystal, soft glass, and mixed media pieces.
Design
Design Consulting Services Include:
Staging: Residential Real Estate, Commercial, Corporate, Events,
Dining Decor
Custom Space / Object: Color & Design Consulting
Branding / Graphic Design
Remodeling
Custom Spinning Walls, Doors
Design / Renderings
​Design and Curating of Airbnb and Vrbo Properties
Brokering / Sourcing
We collect & source unique materials, including rare wood and earth materials, antiques, and much more. We specialize in:
Vintage
Salvage
Architectural
Rare/Exotic Woodworkers source